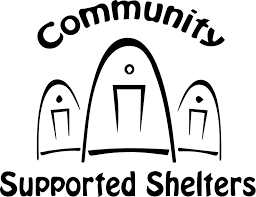 Community Supported Shelters
Join us in Helping our Neighbors in Need!
Eugene REALTORS® are Partnering with Community Supported Shelters, because everyone deserves a place to call HOME.
Community Supported Shelters, are leading the way on shelter options for individuals experiencing homelessness. They build sturdy Conestoga Hut shelters that are pleasing to the eye, create caring and collaborative communities, and provide extensive support that empowers clients to stabilize and rebuild their lives.
Join your fellow REALTORS® in supporting our community and helping those in need to have a safe place to call home.
Click the donate button to hear from President, Lori Bonn Stenshoel & Director of Development, Annie Herz and then have the option to DONATE!