Annual REALTOR® Food Drive For Food For Lane County
August 26th REALTORS® will volunteer throughout Lane County at Bi-Mart locations
to collect can goods & money for Food For Lane County.
Last Year we raised $2,620 in cash & 2,698 lbs was collected. Way to go REALTORS®!
Join fellow REALTORS® in donating to Food For Lane County during our REALTOR® Food Drive. The demand is high and it's easy to donate. Just $1 buys 3 meals for a neighbor in need. Together we can make a difference in our community.
The REALTOR® Food Drive ends September 30th. Don't wait Donate TODAY!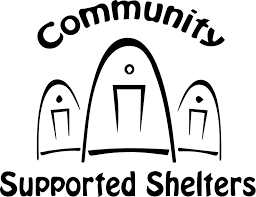 Community Supported Shelters
Join us in Helping our Neighbors in Need!
Eugene REALTORS® are Partnering with Community Supported Shelters, because everyone deserves a place to call HOME.
Community Supported Shelters, are leading the way on shelter options for individuals experiencing homelessness. They build sturdy Conestoga Hut shelters that are pleasing to the eye, create caring and collaborative communities, and provide extensive support that empowers clients to stabilize and rebuild their lives.
Join your fellow REALTORS® in supporting our community and helping those in need to have a safe place to call home.
Click the donate button to hear from 2021 President, Lori Bonn Stenshoel & Director of Development, Annie Herz and then have the option to DONATE!