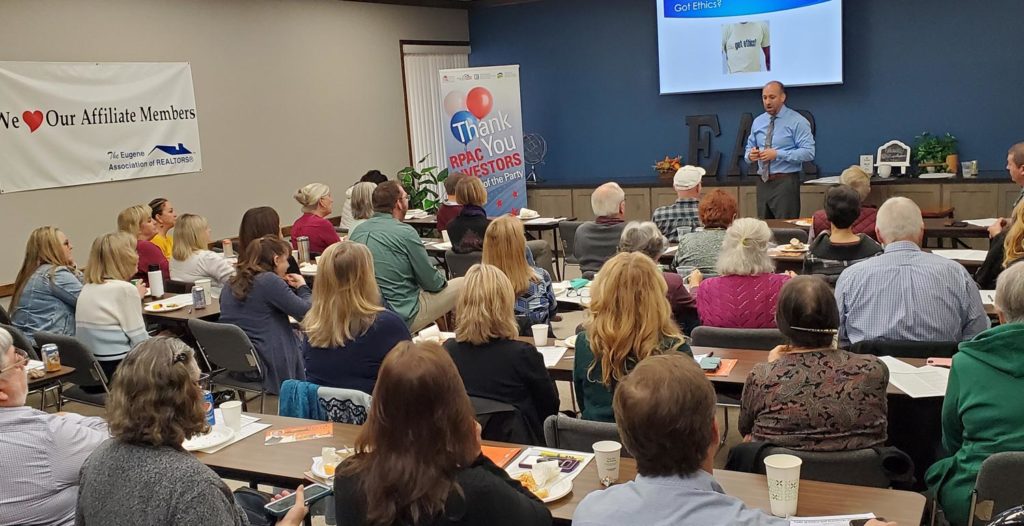 Continuing Education classes are open to all REALTORS®!
As an EAR member benefit, most education classes are FREE to EAR members! Non-EAR members can take classes for a small fee.
*Over 50 CE Classes offered in 2019*
For more information please call EAR at (541) 484-3043 or email us at [email protected].

EAR has partnered with OnlineEd for online education courses. Currently we are offering 25% to all EAR members until August 15th 2020.
Is your National Association of REALTORS® Code of Ethics training current?
You have until December 31, 2021 to get current, see our Education calendar for dates. Eugene Association of REALTORS® provides two to three LIVE classes a year. You can call us to find out when those classes are or check our calendar.
Ethics training is a condition of Association membership, and is required to be taken in every three year cycle. Contact the EAR to check the current status of your ethics training.